ARE YOU READY TO GO?
Zoox Smart Data platform gives you a unique captive portal experience through Instant On solution. If you already configured your Instant On Access Point, please request your Zoox WiFi configuration, so you can be ready to go!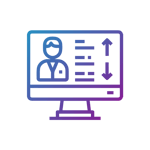 ➤ User profile and data enrichment.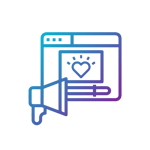 ➤ Marketing services and ultra-segmentation campaigns.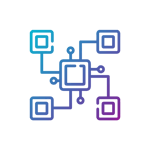 ➤ Out of the box integration with leading CRM & PMS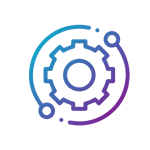 FREE
➮ Login
✔ Facebook
✔ Twitter
✔ Linkedin
✔ E-mail registration


➮ Captive portal
✔ Default captive portal
✔ Multilingual (Spanish, Portuguese, English, French & Chinese)


➮ Dashboard Analytics
✔ Real-time analytics in the main dashboard


➮ Analytics
✔ Automatic reports for connections sent via e-mail
✔ Red only for the analytics module


➮ Users
✔ Limited to two users in the Instant On role


➮ Campaigns
✔ Limited to one advertising campaign per week

PREMIUM
➮ Advanced Login options
✔ E-mail (registration form + progressive profiling)
✔ SMS authentication (SMS charges will apply)
✔ E-mail validation

➮ Advanced Captive portal

✔ Advanced custom (more than one theme per company)
➮ Advanced Analytics

✔ Full access to the complete data base user's analytics module
✔ Download all the analytics information through a CSV file
✔ Media campaigns analytics, graphs and viewers list (CSV) download
➮ Advanced Users

✔ No users limit
✔ Create specific roles for each user (e.g. marketing, sales, admin)
➮ Advanced Marketing

✔ Create your own unlimited campaign journey for video, image, gallery or website
✔ Create your unlimited personalized survey's and automated actions based on the user answer (radio buttons, long text, drop list, rating)
✔ NPS (Net Promoter Score)
✔ E-mail marketing campaigns (limited to 10.000 sends per month)
✔ SMS campaigns (SMS charges will apply)

⇁ Welcome to Zoox and Aruba Instant On
Once you configured your Aruba Instant On with Zoox captive portal, we need to do a few more steps to create your instance.
Fulfill the request form and we will validate this information.
You will receive an email in the next two days with the follow up to access your instance.

As soons as you receive the confirmation our commercial team will follow up directly, welcome to Zoox Smart Data.

Zoox Smart Data
Copyright © 2021. All rights reserved.